SFX
SFX Laser Marking Machine Desktop JPT 20W/ 30W/ 50W Metal Marking Metal Engraving Plastic Marking Fiber Laser Engraver
SFX Metal Marking Metal Engraving Plastic Marking Fiber Laser Engraver
Desktop fiber laser marking machine is an economical solution for permanent marking of metals, plastics, glass, wood, rubber and many other materials.
SFX Desktop Laser Marking Machine Features
1. Free maintenance and low operation cost of the fiber laser marking machine.
2. Fast Speed: Imported laser scanning system makes the marking speed up to 7000mm/s.
3. High Precision: Re-position precision is 0.002mm.
4. High-Rate of Electrical-Optical Conversion: up to 70%.
5. Easy Operating: Easy operation laser engraving machine, English User Manual, VCD training video, software sending together with the machine.
6. The function of marking software is powerful.
The SFX fiber laser engraving machine can be compatible with software files such as Coreldraw, AutoCAD, Photoshop; PLT, PCX, DXF, BMP, etc supported. The machine can directly use SHX, TTF fonts; automatic encoding, printing serial number, batch number, date, barcode, QR code, automatic jump number, etc, supported.
Fiber laser marking machines can be used to mark a wide variety of materials for different applications. They are mostly used to marking on materials of aluminum, stainless steel, brass, copper etc., also some of nonmetal such as nylon , light button, ABS, PVC , PES etc.
Enhance your manufacturing with our range of laser marking, cutting, welding and other laser material processing equipment. We provide solutions for diverse applications in industries such as automotive, aerospace, medical devices, mobile phones, appliances, signage, architectural glazing and more.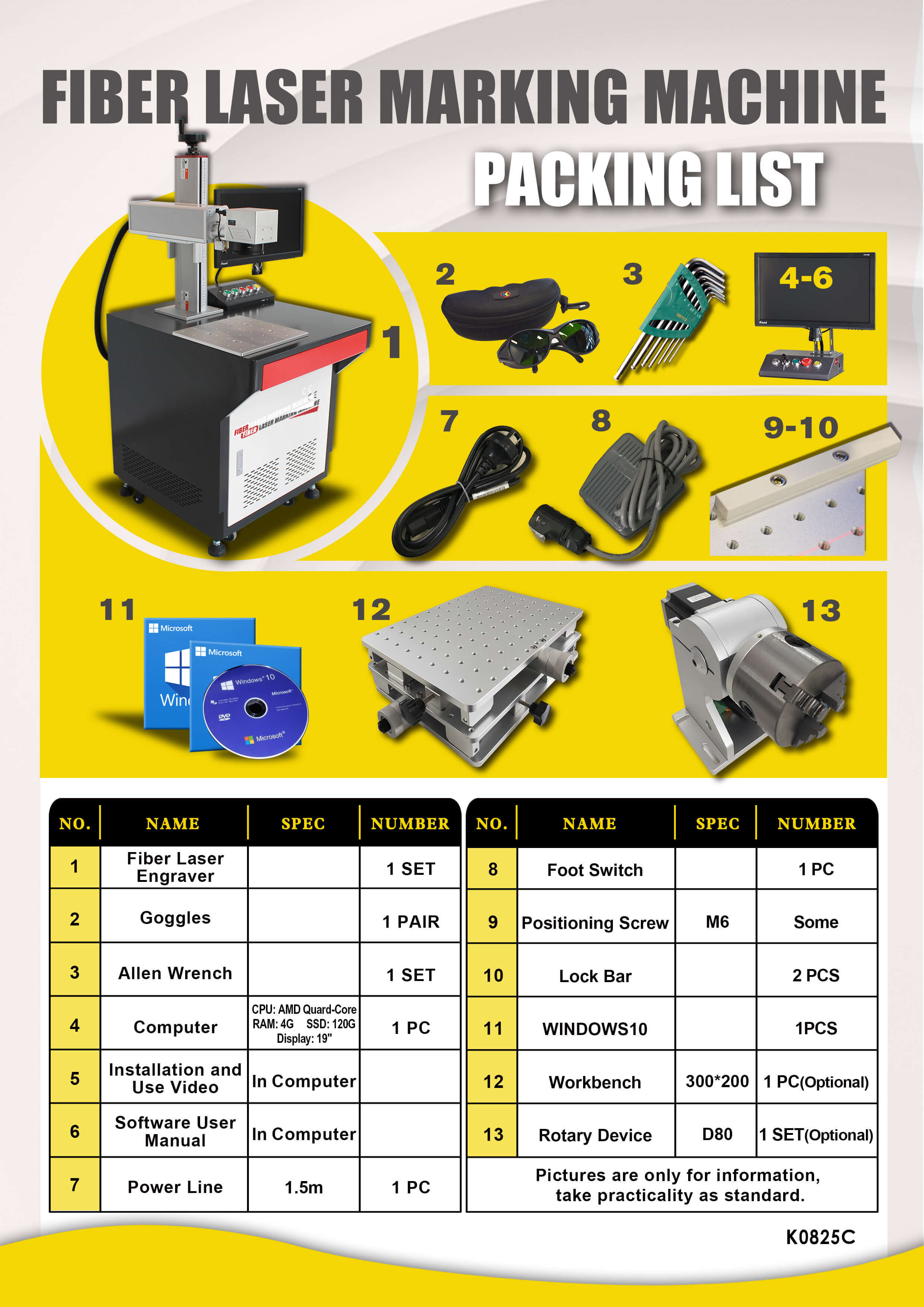 Your cart is currently empty.