SFX
Auto Focus 80W Mopa Fiber Laser Engraver with Motorized Z Axis Up & Down Button 2.5D Laser Marking Machine
Auto Focus 80W Mopa Fiber Laser Engraver with Motorized Z Axis Up & Down Button 2.5D Laser Marking Machine
The repetitive working frequency and pulse width of ordinary lasers are generally fixed and not adjustable, while the working frequency of MOPA JPT M7 laser source can reach 1-4000kHz, pulse width is 2-500ns,wide adjustable range, wider application!!
MOPA laser engraver is suitable for the fine marking process of metal and non-metal materials, such as laser engraving of digital product parts, mobile phone keys, transparent keys, mobile phone shells, key panels, electronic components, oxidation, plastic marking, crafts and gifts , Oxidation treatment and surface treatment such as plating, electroplating and spraying.
MOPA laser engraving machine is mainly used in stainless steel color marking, aluminum oxide blackening, anode stripping, coating stripping, semiconductor and electronics industries, plastic and other sensitive materials marking and PVC plastic pipe industry
Specifics:
Name: 80W Mopa M7 Fiber Laser Engraver
Model: SFX-80GS
Laser Power: 80watt
Laser Source: JPT MOPA M7( YDFLP-E-M7-M-R) (Frequency: 1-4000kHz; Maximum Pulse Energy: 1.5mJ; Pulse Duration: 22-500ns@60W/80W/100W)
Lens: 70x70mm/110x110mm/150x150mm/175x175mm/220x220mm/300x300mm lens (Wavelength: 1064nm)
Rotary Axis: Three-jaw D69mm/D80mm/D100mm/D125mm rotary axis + Built-in drive.
Marking Speed: ≤7000mm/s
Software:EzCad; Compatible system: Windows XP/Vista/Win7/Win8/Win10/Win11
Features:
Positioning: Auto Focus function with UP & Down Button for Easy Focusing. Infrared Distance Sensor, Automatically calculate thefocal length to achieveprecise focus.
Galvanometer system: The high-speed Sino-galvo AF2206S-600 galvanometer scanning head greatly reduces the delay and improves the marking speed to 7000mm/s.
Easy and simple Operation: English User Manual, VCD training video, software sending together with the machine, only need to install the driver from the USB flash disk to the computer, can provide computer remote assistance.
The function of marking software is powerful! This 80w MOPA Fiber Laser Engraver can be compatible with software files such as Coreldraw, AutoCAD, Photoshop; PLT, PCX, DXF, BMP,etc supported.The machine can directly use SHX,ITF fonts;Automatic encoding, printing serial number, batch number, date, barcode, OR code, automatic jump number.
High configuration and high quality: JPT MOPA M7 (YDFLP-E-M7-M-R) laser source; EZCAD2.0/ EZCAD3.0 software, this auto Focus 80W Mopa Fiber Laser Engraver is also compatible with lightburn software; Sino-galvo AF2206S-600 with Auto Focus function; OPEX or Jollystar lens; Imported components and etc.
Shipping and Warranty Term:
Fast free shipping with door to door service by DHL or UPS, ETA: 4-7 working days.
Duties are included for customers in the USA, the price on website is all you need to pay.
2-years warranty, after-sales center in NY, US, fast and professional technical guidance from SFX laser.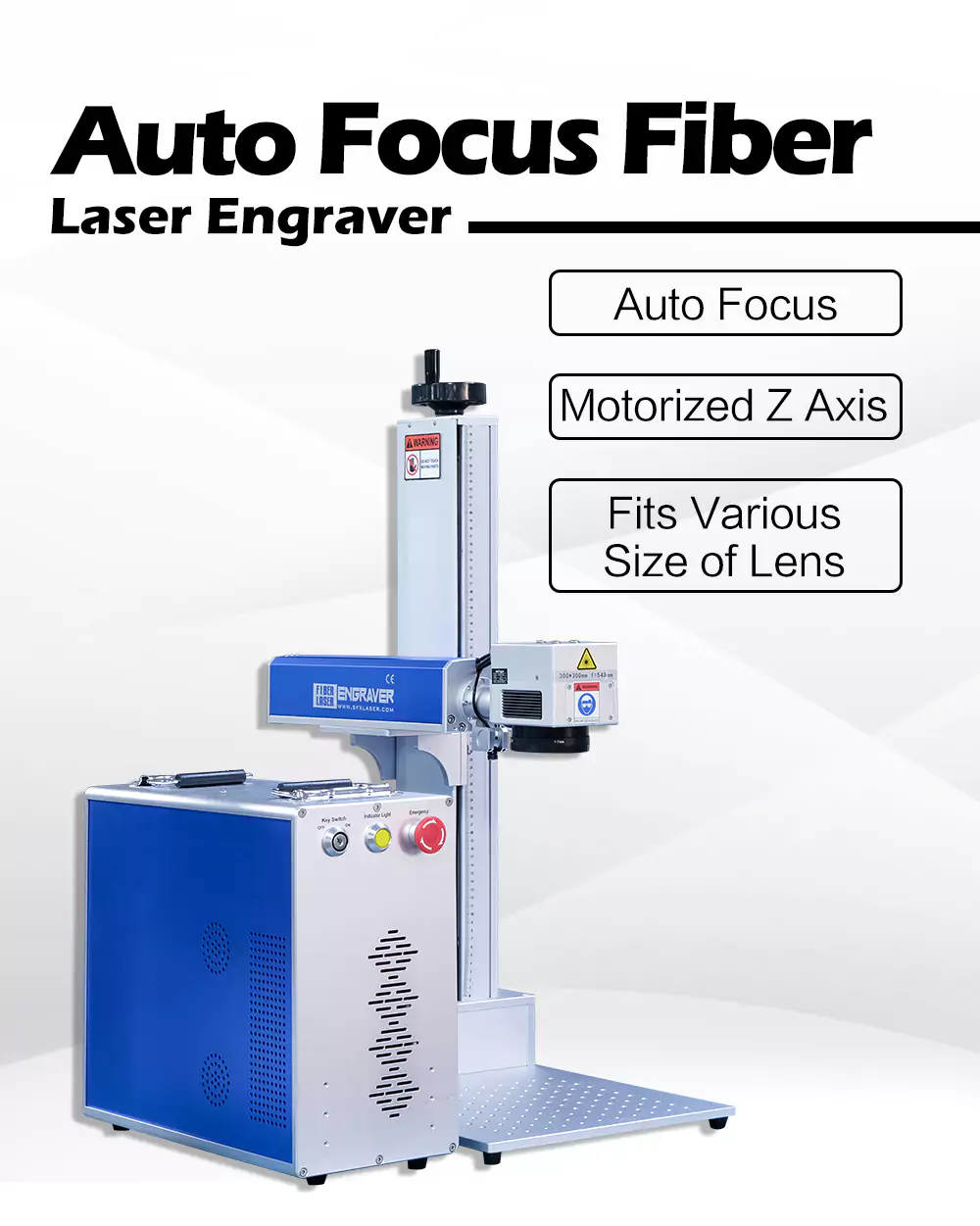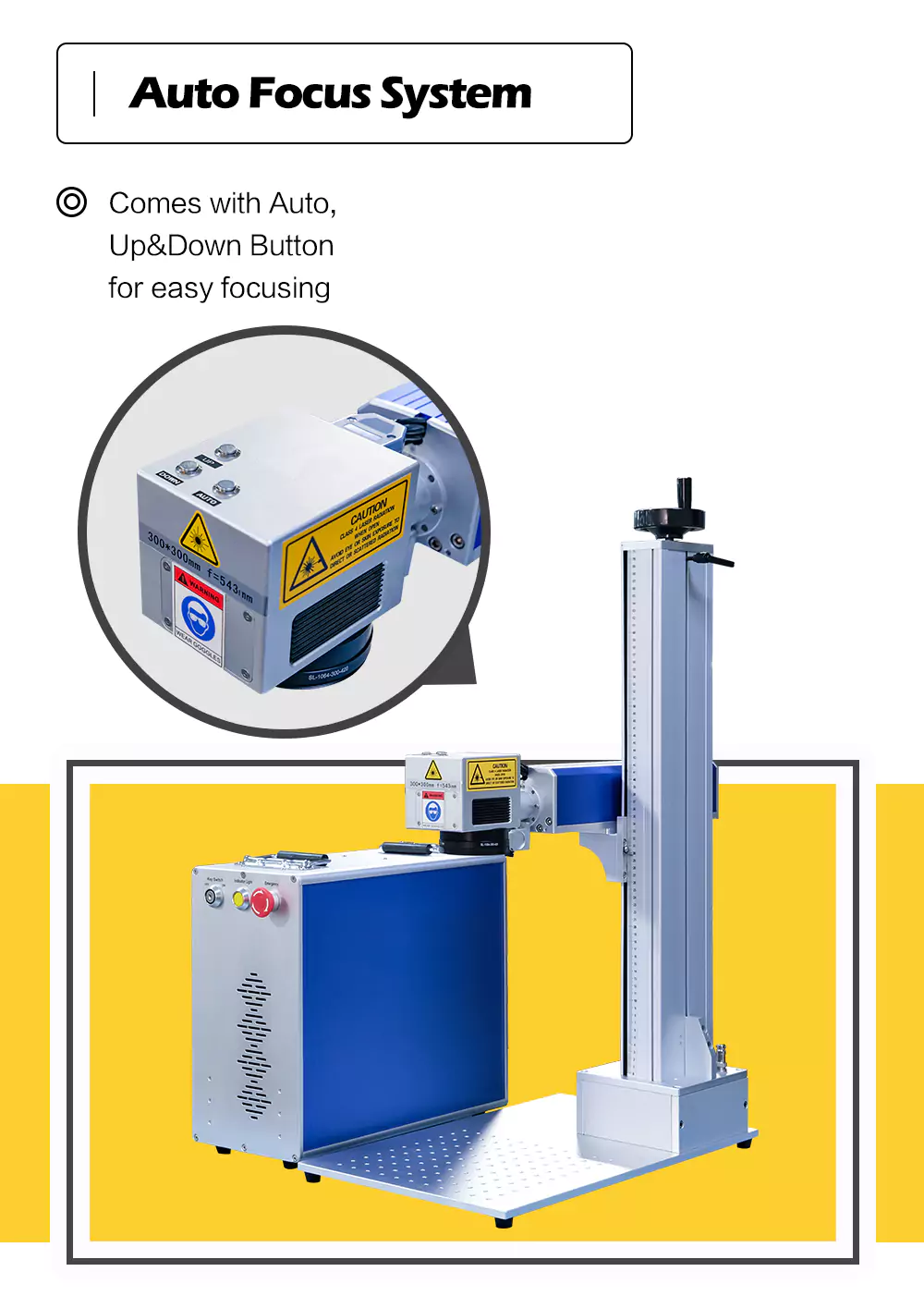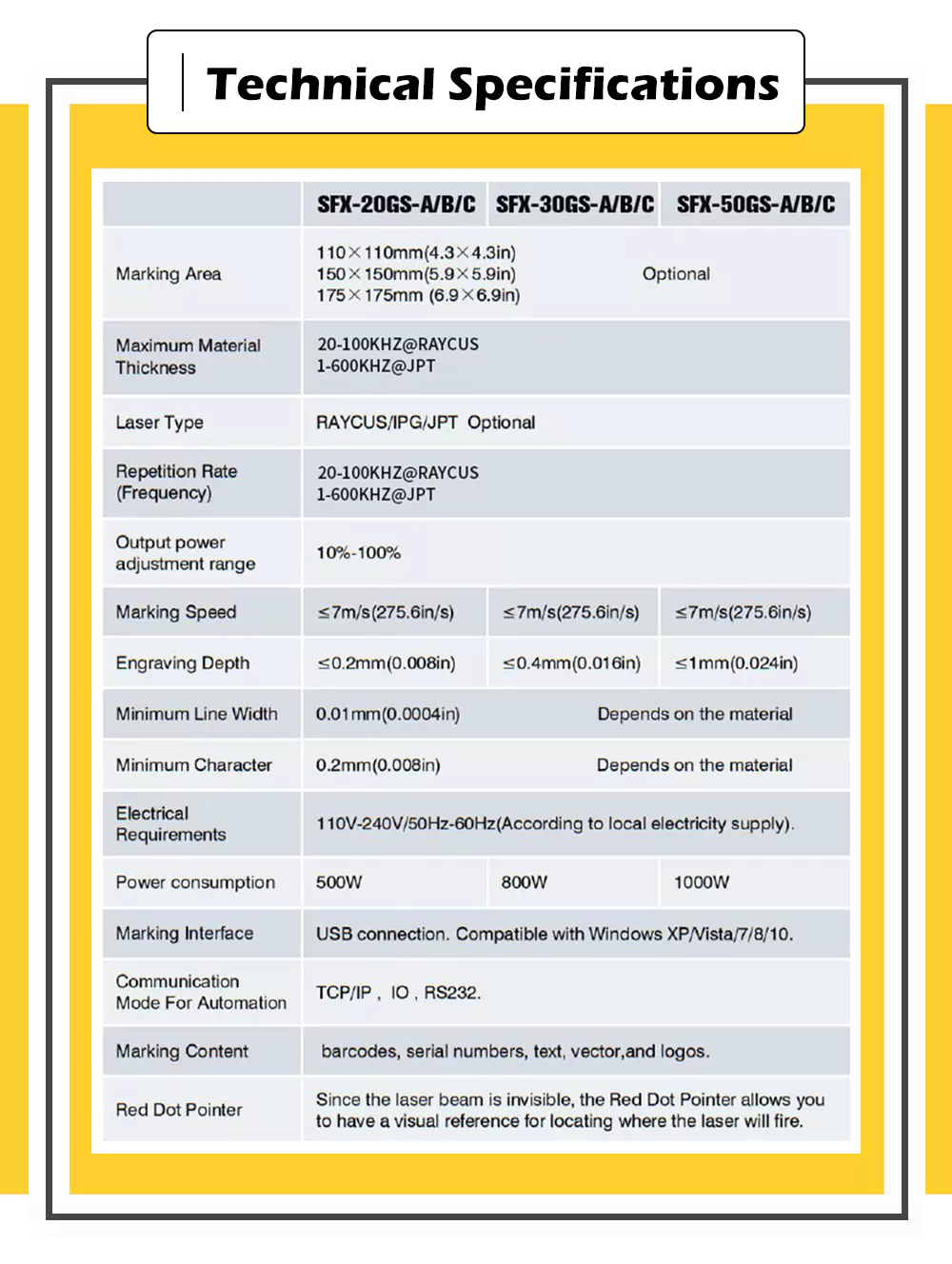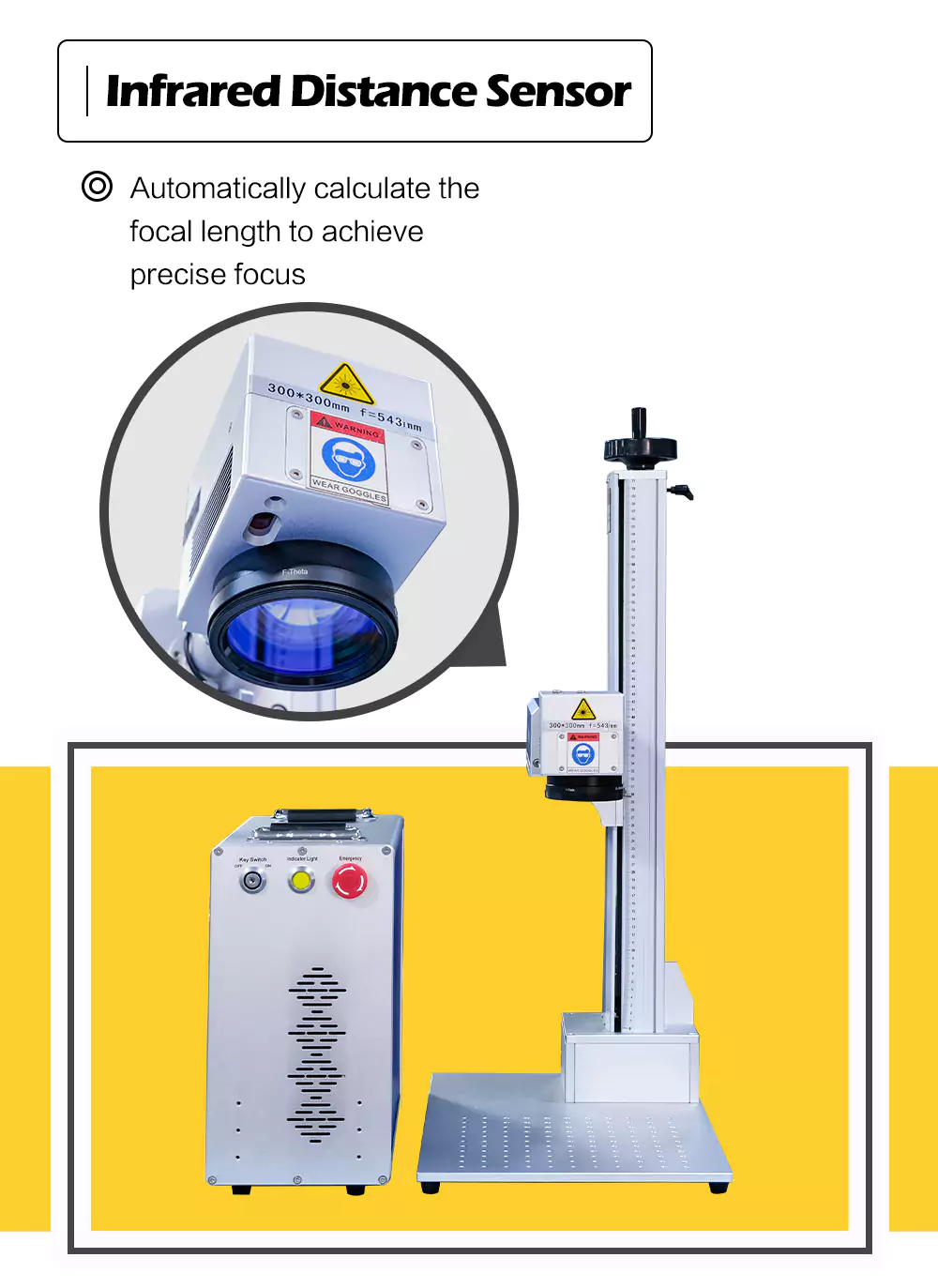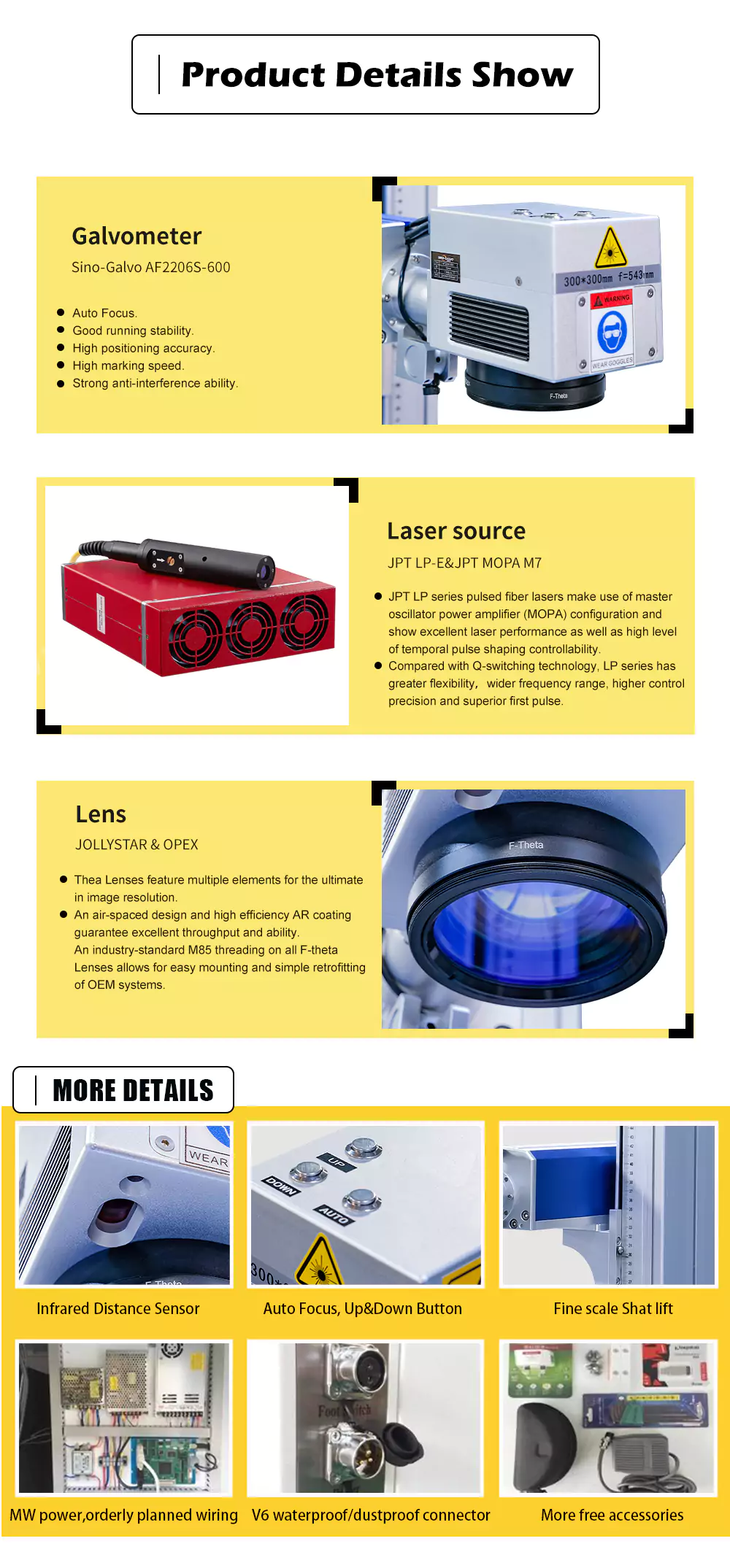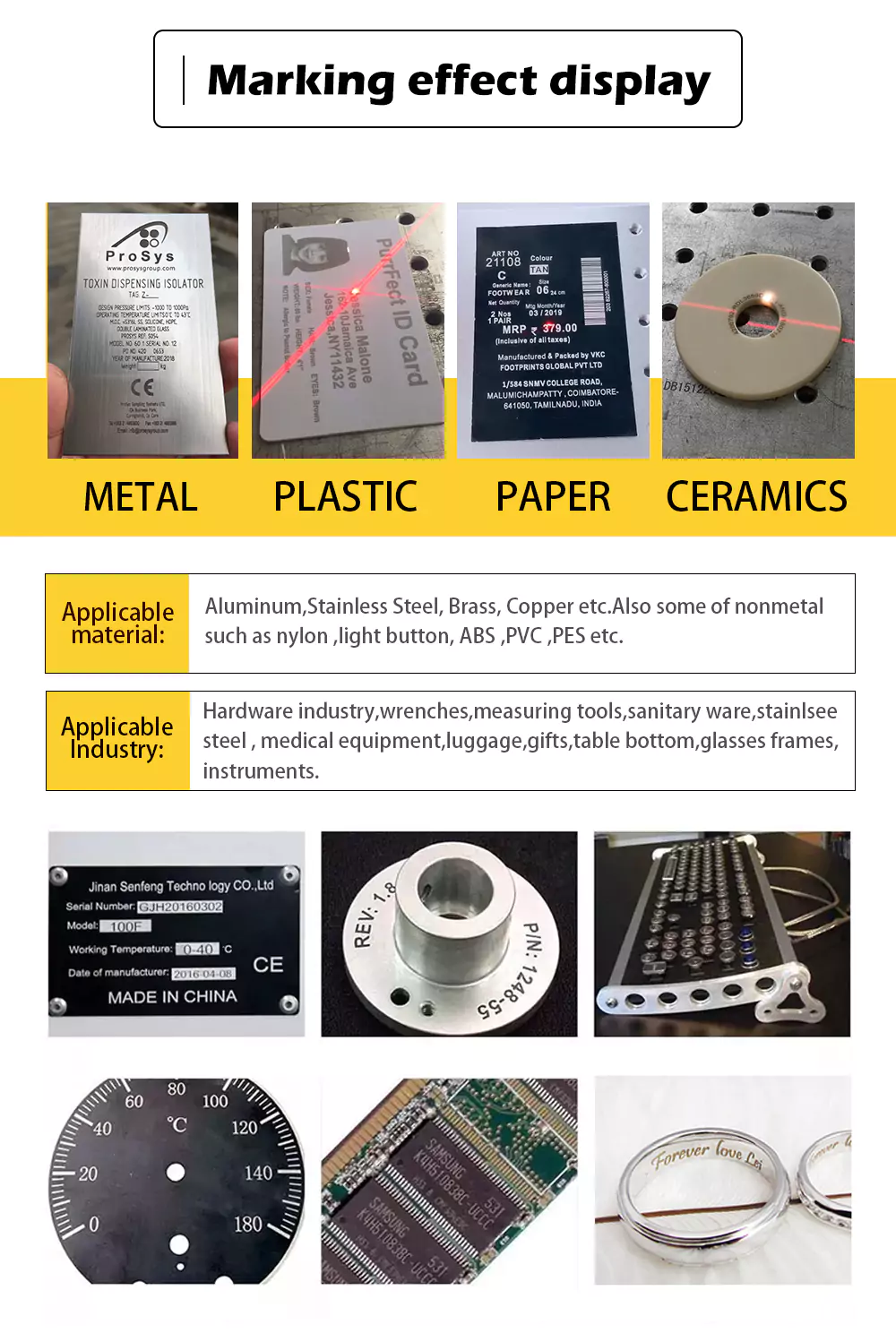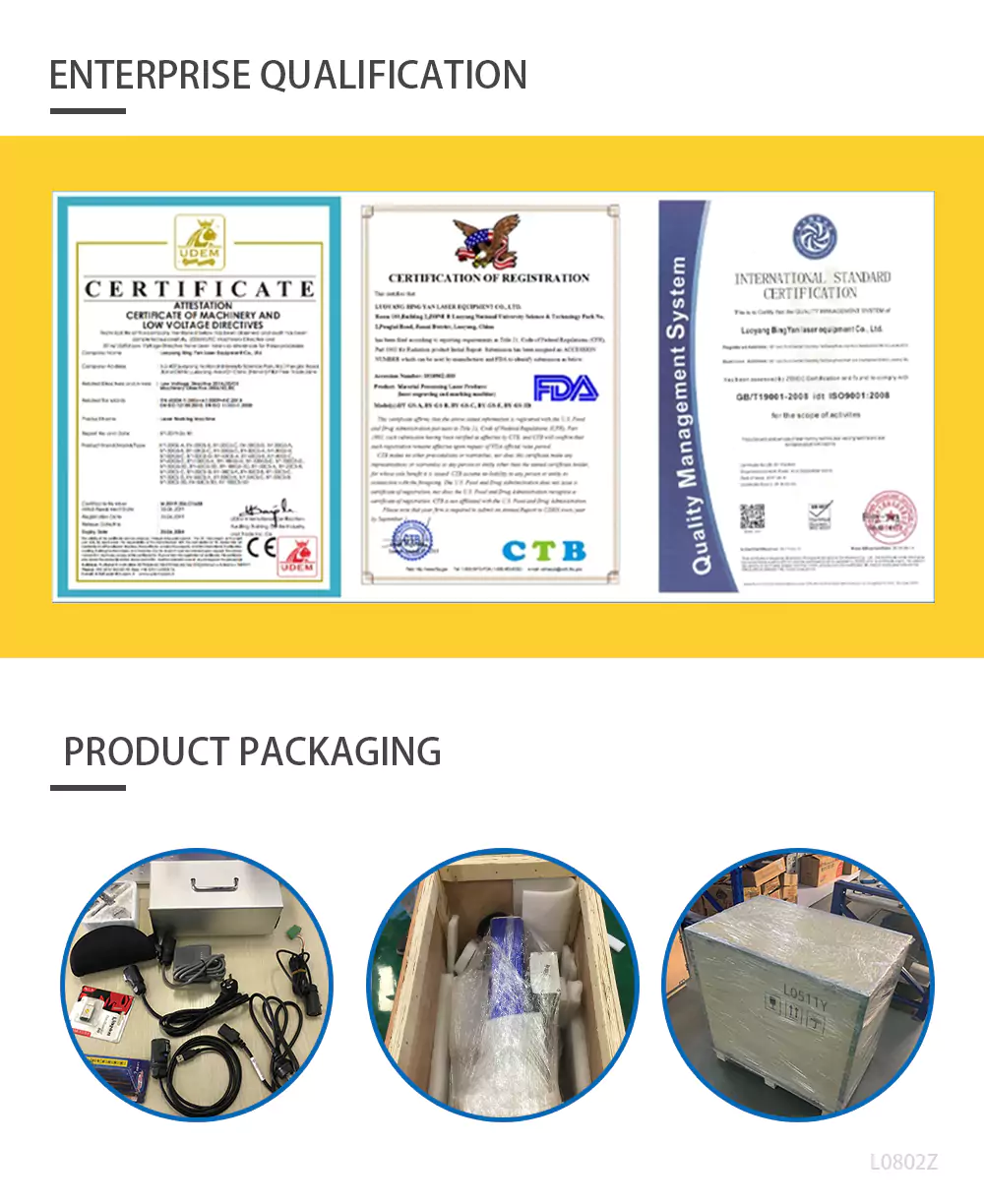 Brand :

SFX
Laser type:

MOPA JPT M7
Marking Area:

70X70mm(2.8x2.8in),110x110mm(4.3x4.3in),150x150mm(5.9x5.9in),175x157mm(6.9x6.9in),220x220mm(8.7x8.7in),300x300mm(11.8x11.8in)
Repetition Rate(Frequency):

1-4000kHZ
Output Power Adjustment range:

10%-100%
Marking Speed :

7000mm/s(275.6iin/s)
Minimum Line Width:

0.01mm(0.0004in)
Minimum Character:

0.2mm(0.008in)
Electrical Requirements:

110V-220V/50Hz-60Hz(According to local electricity supply
Marking Interface:

USB connection. Compatible with Windows XP/Vista/7/8/10
Packing Size:

785*505*810mm
G.W:

62KG
Your cart is currently empty.