SFX
SFX Laser 3000W Laser Rust Removal Machine 20m Cable Line MAX Laser Source High Power for Fast and Effecient Cleaning
SFX Laser 3000W Fiber Laser Rust Removal Machine with 20m Cable Line High Power for Fast and Efficient Laser Cleaning
SFX 3000W Laser rust cleaner for non-contact cleaning without the need for consumables or chemicals, ensuring no damage and zero chemical pollution. Equipped with a 20-meter optical fiber cable, this laser rust cleaner enables long-distance operation with a wide reach, offering flexibility and convenience during use. The SFX 3000W laser cleaning machines can efficiently remove rust, oxide, paint, and oil from the workpiece surfaces. Its applications span mechanical processing, mechanical parts restoration, mold cleaning, and automotive repairs for cars and trucks.
Specifics:
Name: 3000W Laser Rust Removal Machine
Model: SFX-BLC-3000
Laser Power: 3000watt
Laser Source: Fiber Laser MAX, 1080nm Wavelength
Maximum Modulation Frequency: 20KHz
Laser Type: Continuous/Modulation
Delivery Cable Length: 20m
Max Scan Width: 160±10mm
Total Power: 13KW
Cooling Method: Water Cooling (Medium: Deionized Water, Distilled Water or Purified Water)
Power Supply Voltage: 220V 3-phase or 380v 3-phase
Machine Dimension: 1240*584*1148mm
Water Tank Capacity: 16L (14-15L of Water to be Added)
Features:
Upgraded laser cleaning head----- Independent research and development of SFX 3000W fiber laser cleaning machine, lightweight and easy to use. 400mm focal length, cleaning width up to 160mm. Short focus, large cleaning width, high tolerance, low light attenuation. 3000W Laser Rust Removal Machine can flexible and easy clean on large irregular workpieces.The automatic blowing function prevents impurities from adhering to the lens and damaging the lens.
Wide material applicability----- flexible and efficient application in various industrial processing scenarios.
Integrated water-cooler chassis----- the volume of the SFX laser cleaning machine is only small, easy to put in a car.
Ergonomic design. easy to push------ Self-adaptive speed fan. Direct cooling and heat dissipation, high efficiency and energy saving.
English operation interface-----Parameters are intuitive and adjustable. Easy to operate.
Shipping & Warranty:
Free shipping by international express(UPS/DHL/Fedex) with door-to-door service, estimated time of arrival is about 4-7 working days. Duties are included for shipping to the US.
We provide a one-year warranty for the whole 3000W Laser Rust Removal Machine and a two-year warranty for the laser source. From the date of purchasing this product, our company provides a free warranty for one year. We repair the machine free of charge for life and you only need to bear the cost of spare parts and two-way shipping cost. USA After sales center is in Buffalo, NY.
Packing List:
1 set x 3000W Rust Removal Machine
1 pair x Goggles
1 pair x Gloves
2pcs x Protective Lenses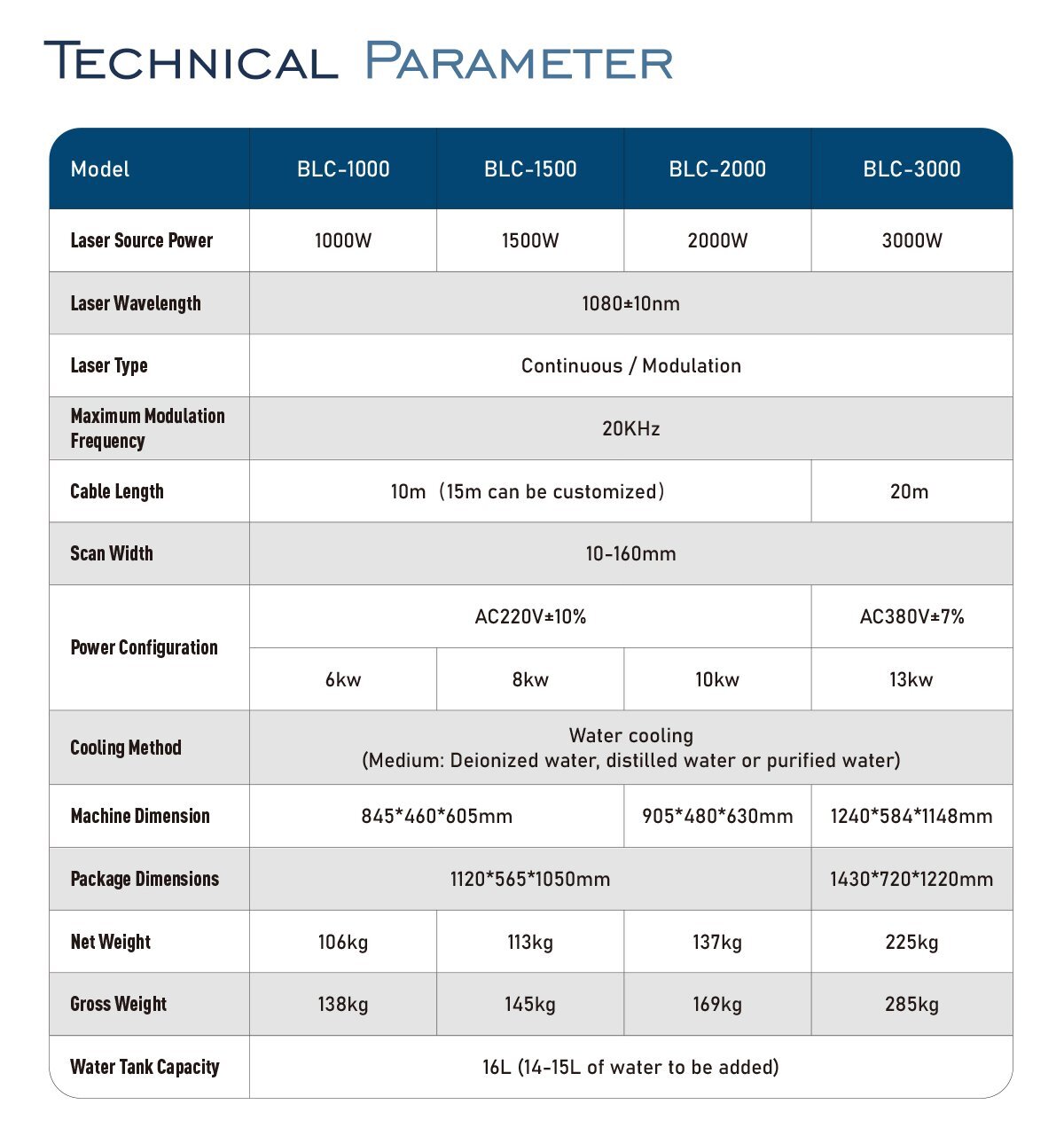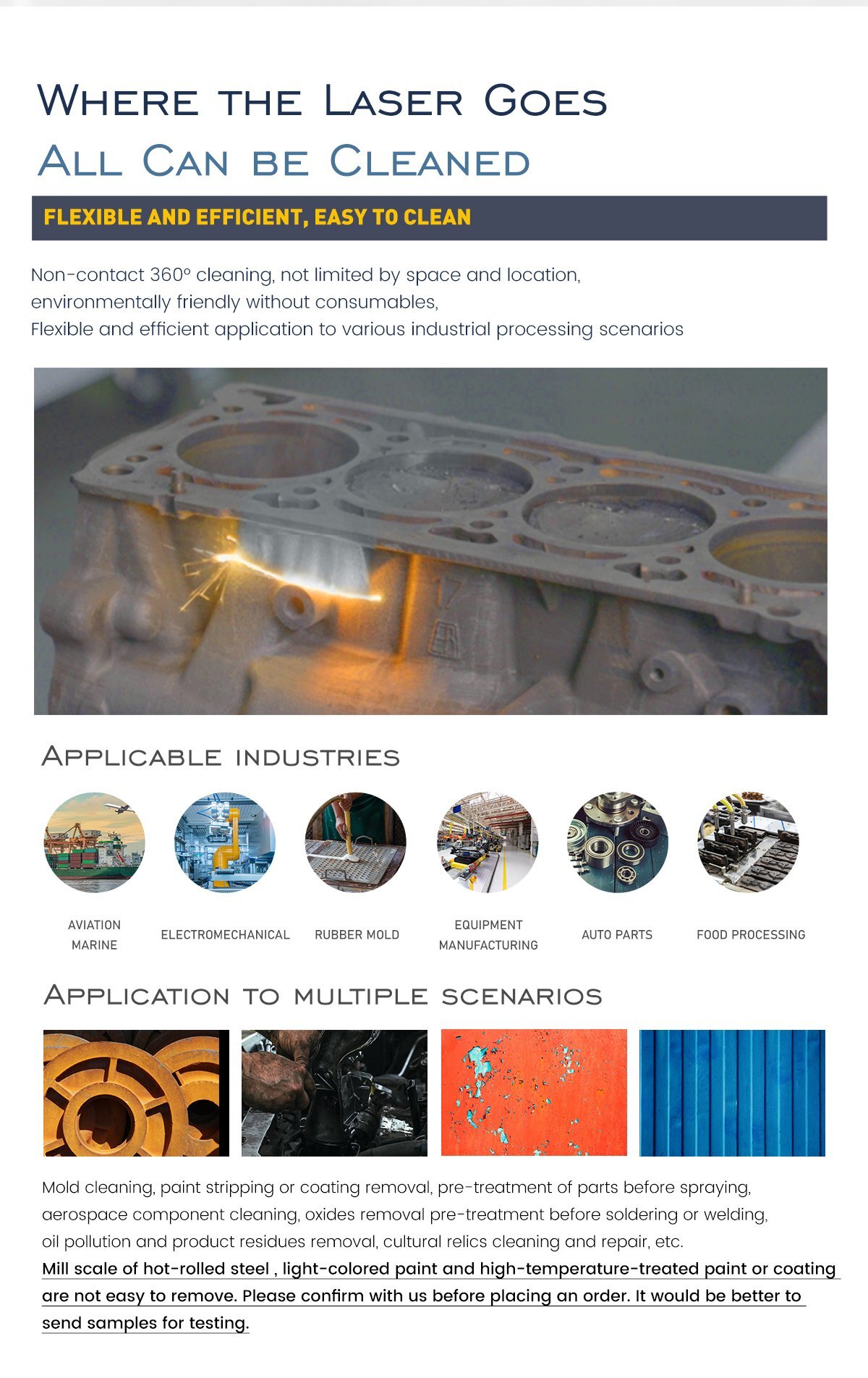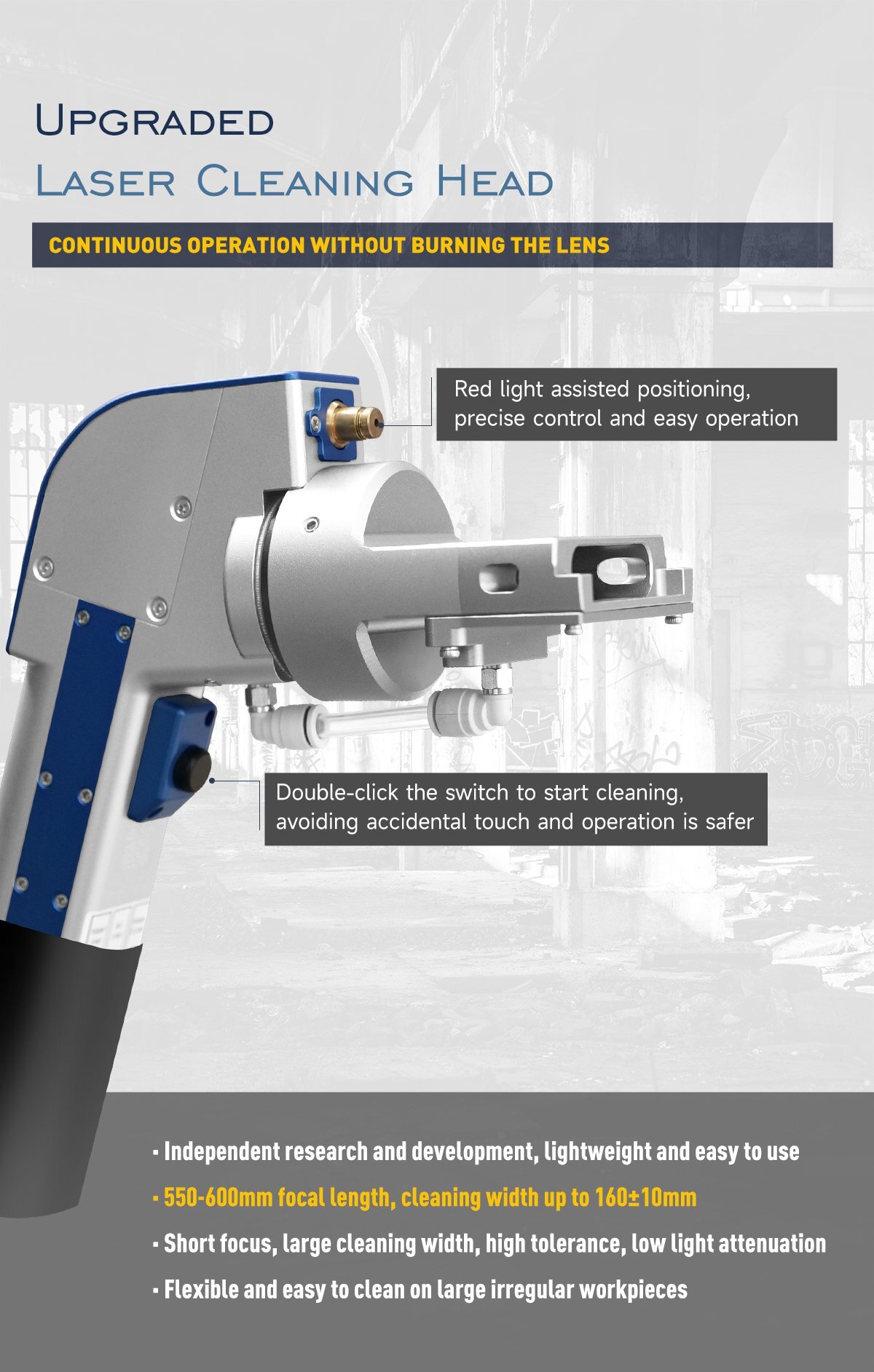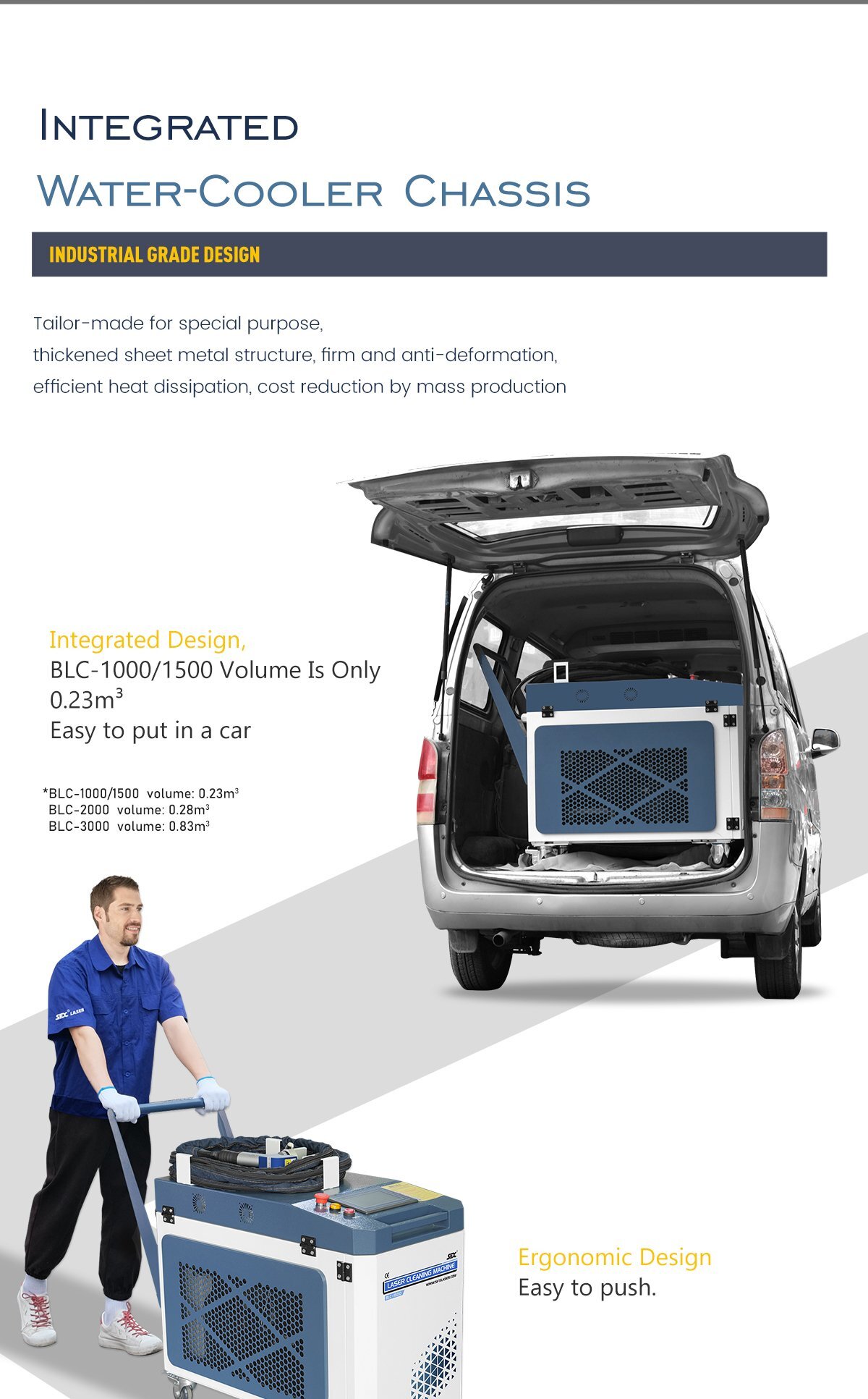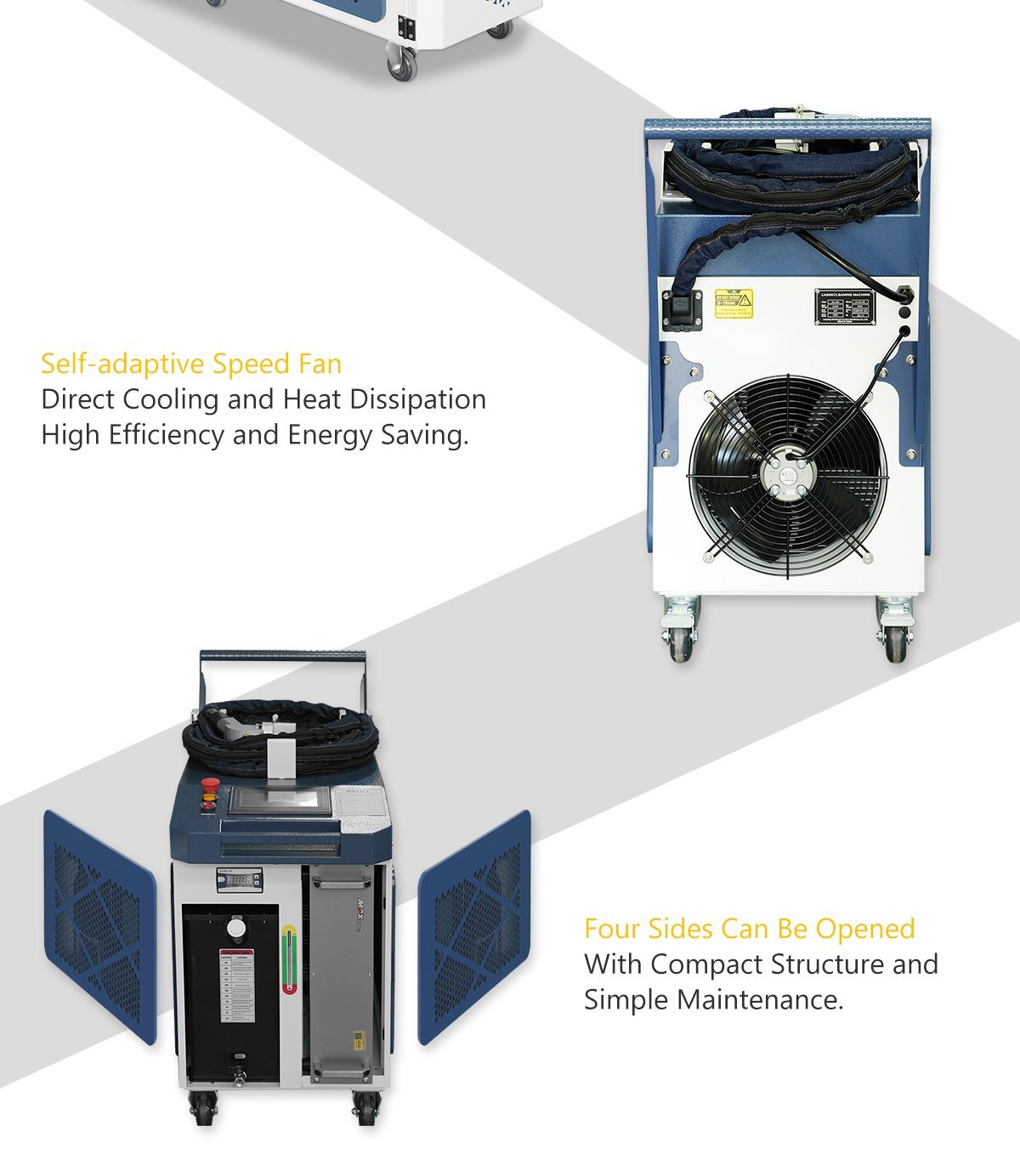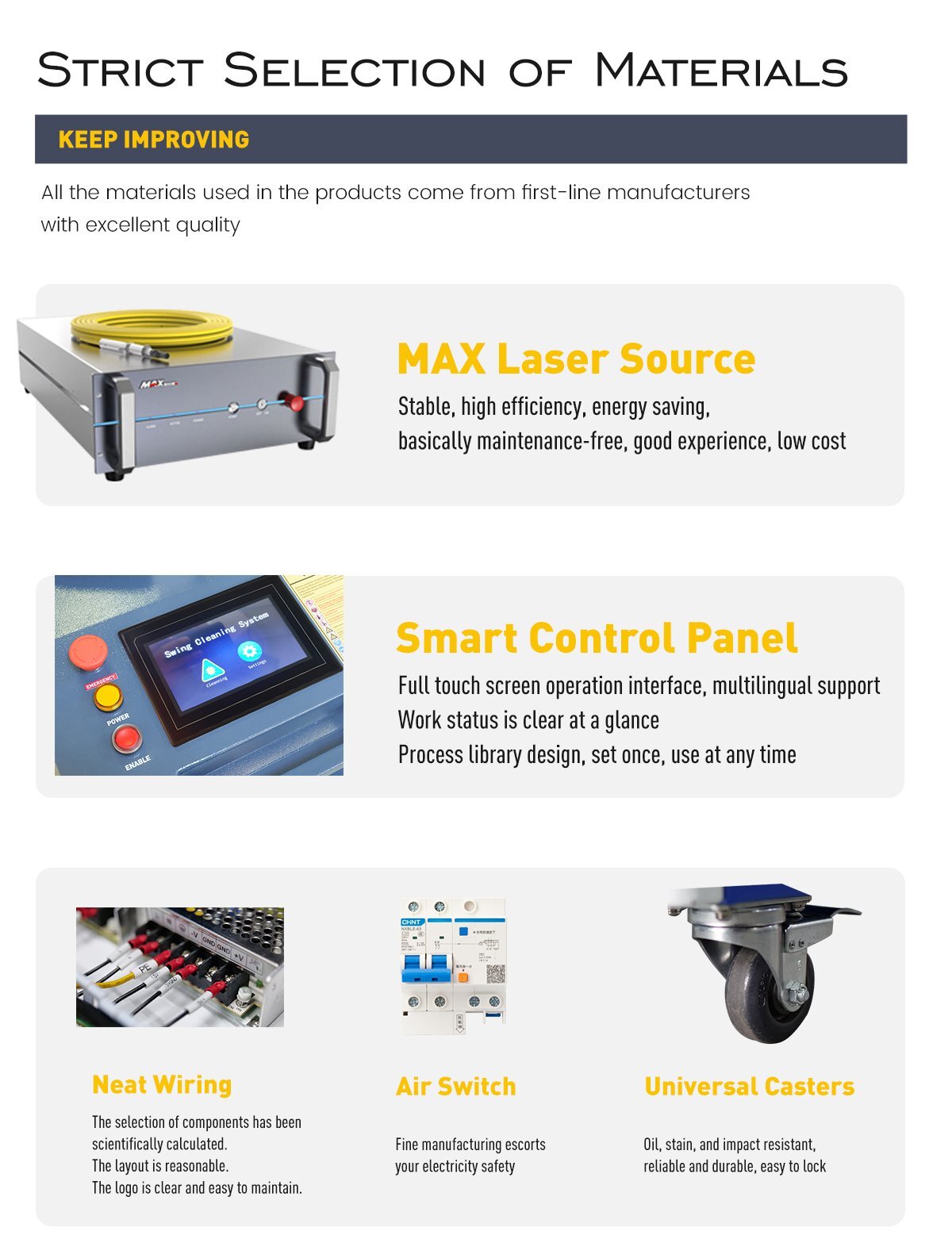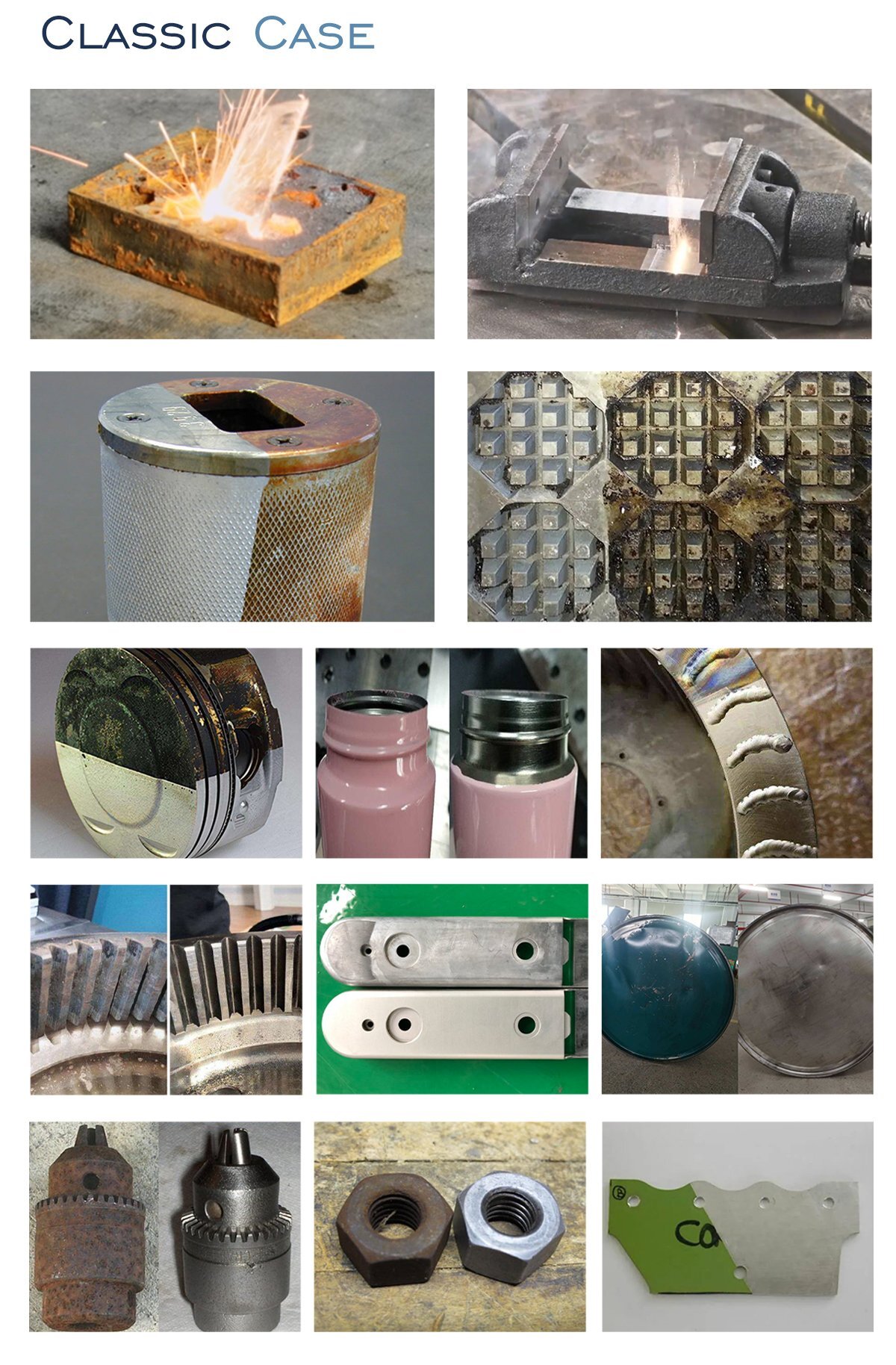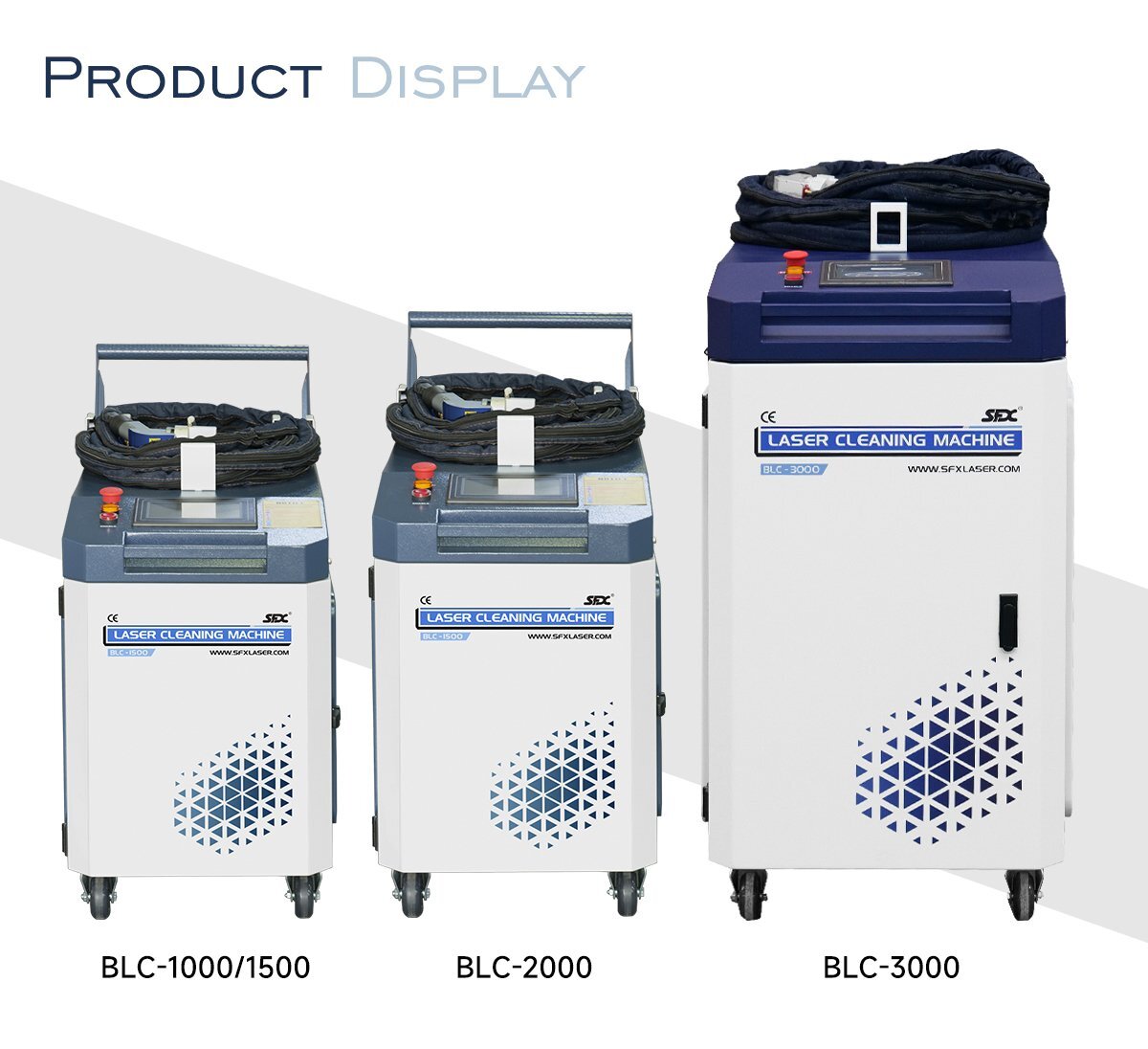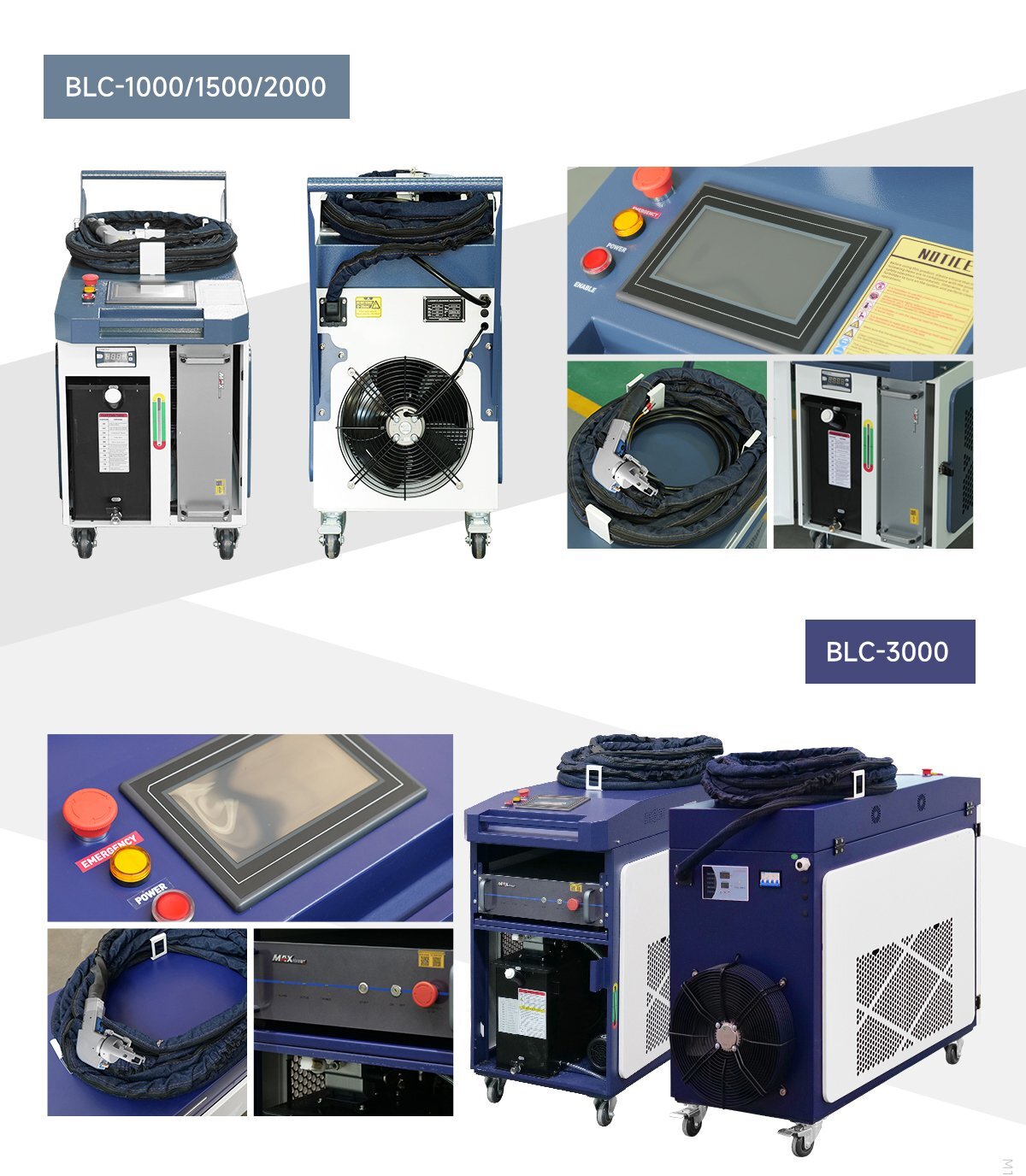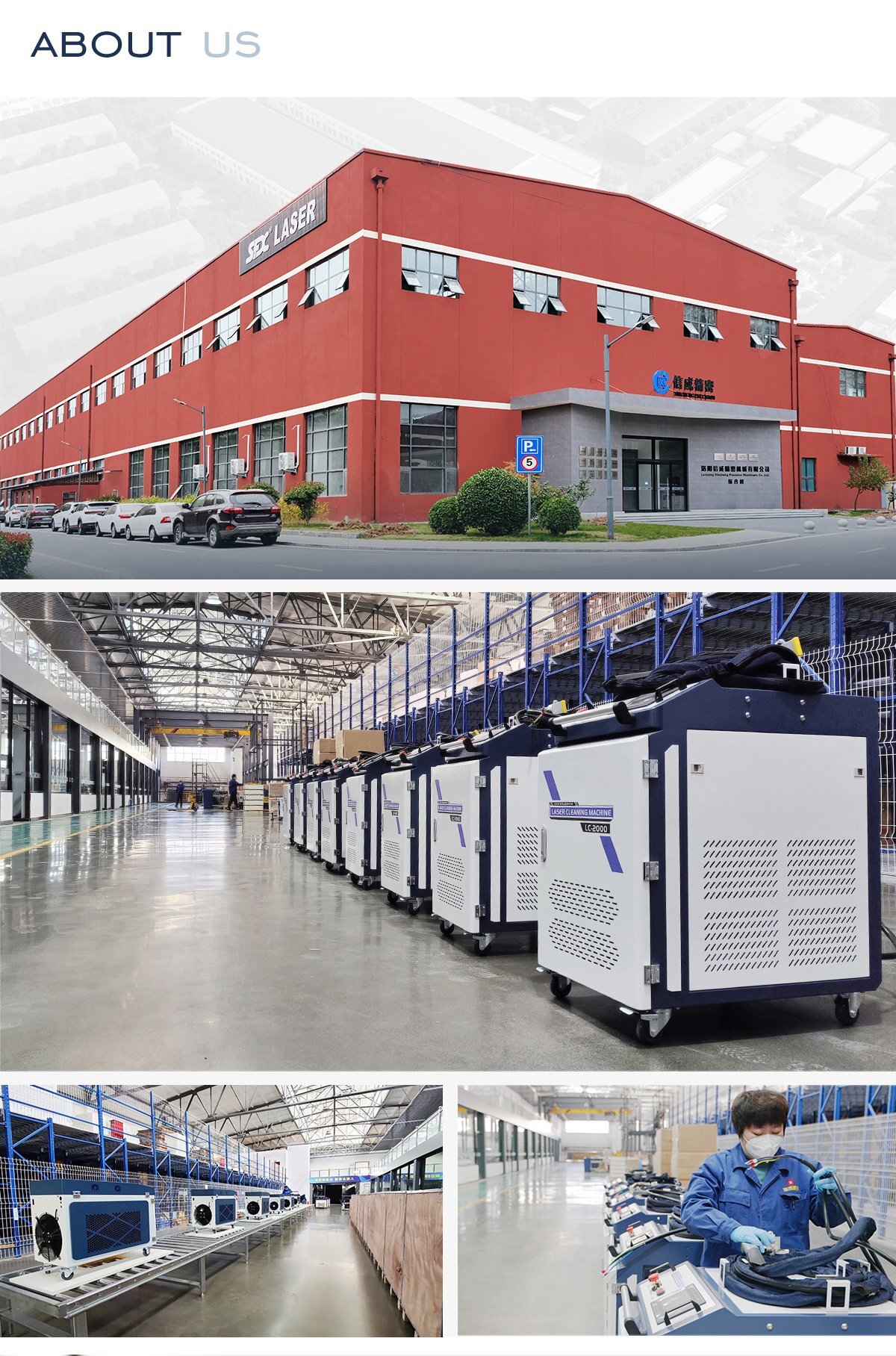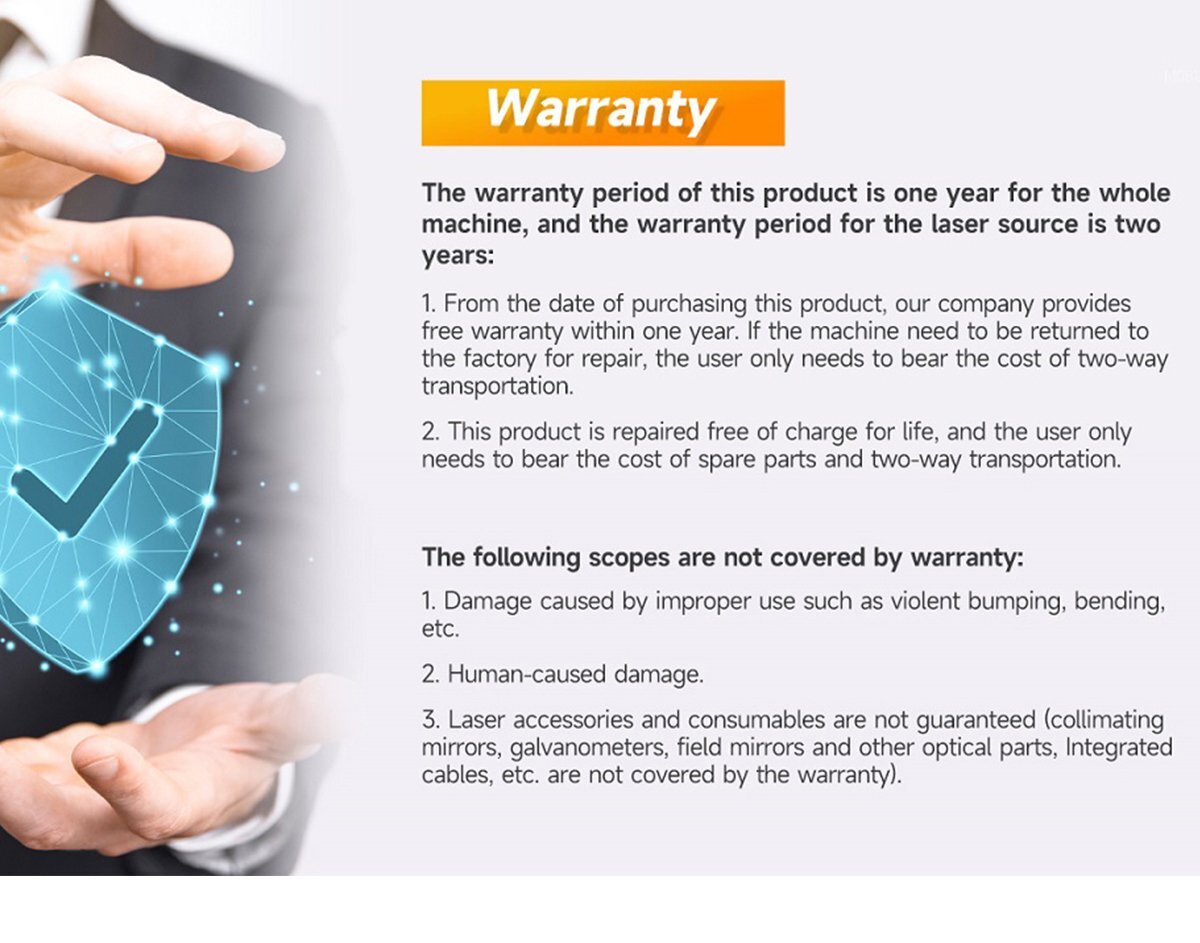 Name:

3000W Laser Rust Removal Machine
Laser Power:

3000W
Cable Length:

20 meters
Laser Source:

MAX Fiber Laser, 1080nm
Package Dimension:

1240*584*1148mm
Laser Type:

Continuous/Modulation
Toal Power:

13KW
Scanning Width:

160±10mm
Cooling Method:

Water Cooling
Brand:

SFX Laser
Water Tank Capacity:

16L (14-15L of Water to be Added)
Your cart is currently empty.