SFX Laser Cleaning Machine
Laser cleaning machine is the ideal replacement for sandblasting, abrasives and grinding.
The laser cleaning machine achieves simple and quick cleaning for complex surfaces with contoured complex surfacegeometry. Laser cleaning eliminate the cost of blasting media, and costly abrasives and elimination of labor for component disassembly and re-assembly. And the lasered surface is paint ready, no more steps are needed.

SFX laser cleaner features:
● Robust industrial design, supporting continuous operation
● Working width of laser beam adjustable 0.4"-6.3" wide
● Ergonomic and mobile, easy to move
● Integrated programmable laser cooling and continuous air flow pump
● Continuous operation causes no damage to the focal lens
Laser cleaning machines are applicable to mold cleaning, paint or coating stripping, parts pretreatment before spraying, aerospace component cleaning, oxide removal after welding or pretreatment before welding, oil stain and product residue removal, etc.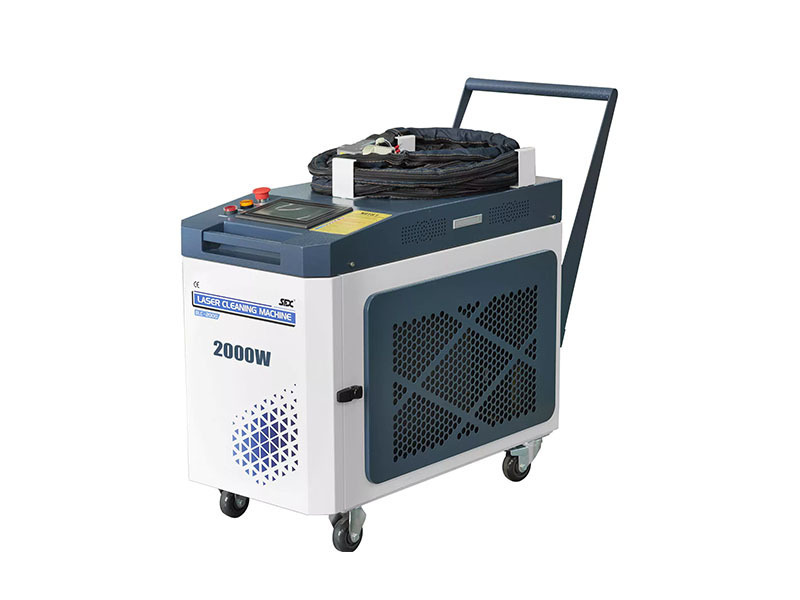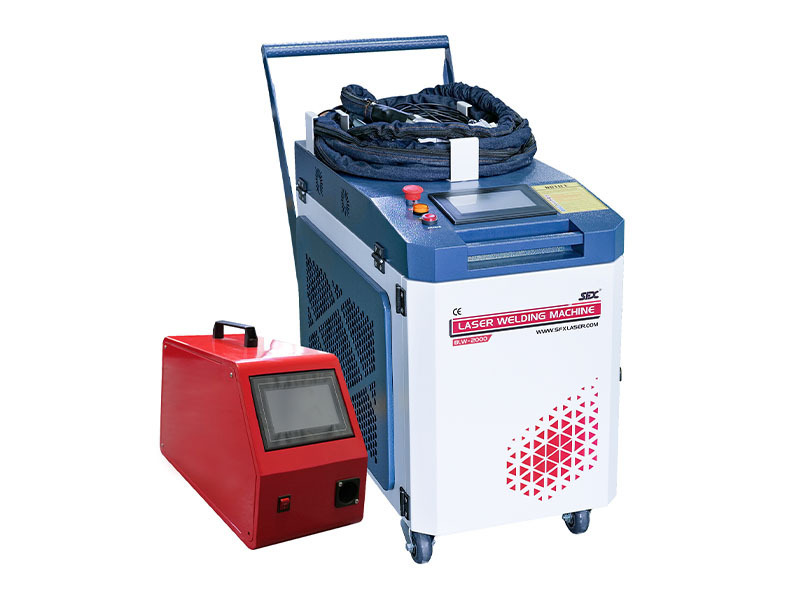 SFX Laser Welding Machine
With fast operator training time yielding results of an experienced craftsman, the laser welding machine is simple to operate and needs low labor costs. And the laser welding machine is suitable for welding at any angle
SFX laser welder features:
● High welding efficiency, 3-8 times that of traditional welding machines
● No grinding or finishing is required to the seam
● Synchronous wire feeding system, high welding strength, large aspect ratio and small deformation
The laser welding machine is suitable for metal materials welding, such as carbon steel, stainless steel, titanium, aluminum, etc. Laser welding machines are widely used in welding for kitchen cabinets and bathrooms, stair lifts, shelves, advertisements, ovens, stainless steel door, window guardrails, distribution boxes, and stainless steel furniture, etc.
SFX Laser Engraving Machine
SFX fiber laser engraving machine uses a high-powered laser beam to permanently mark or engrave various materials with high precision and speed.
SFX fiber laser engraving machine features:
● Fast marking speed, exceptional stability and superior optical performance
● Maintenance free, long life, low investment
● Wide frequency range, high tolerance and superior initial pulse integrity
● High rate of electrical-optical conversion: 70%
● Compatible with multiple file formats: Coreldraw, AutoCAD, Photoshop; PLT, PCX, DXF, BMP, etc.. Directly use SHX, TTF Fonts
● Automatic encoding, printing serial number, batch number, date, barcode, QR code, sequential numbering.
The SFX fiber laser engraving machine is applicable to engraving on materials such as platinum, tungsten, titanium, carbide nickel, carbon steel, aluminum, stainless steel, brass, copper, gold, silver, metals, etc. The SFX fiber laser engraving machine can also be used to engrave on some nonmetals such as nylon, light buttons, ABS, PVC, PES, etc.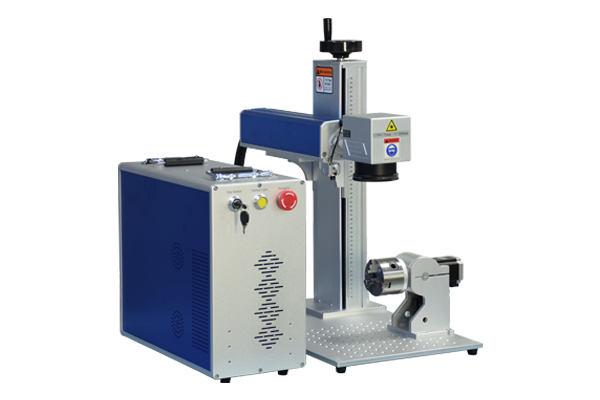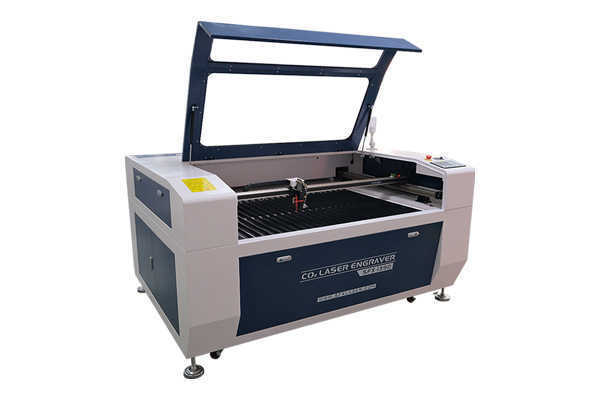 SFX Laser Cutting Machine
Laser cutting machine uses a high-powered laser beam to cut and shape materials. The laser cutting machine offers exceptional precision and accuracy, allowing for intricate and detailed cuts. It is programmable, enabling customization and flexibility in designs. It can handle complex shapes, holes, and patterns.
SFX laser cutter features:
● Reci & Yongli laser source, auto-focus, Ruida controller
● Motorized ↑↓ work table, red light laser location indicator
● Integrated air flow to laser nozzle
● S&A laser tube chiller
● Large and small item work tables included
The laser cutting machine is commonly used in industries such as manufacturing, engineering, and craftsmanship to accurately cut materials like metal, wood, acrylic, fabric, and more.
SFX EDM Broken Tap Remover
EDM broken tap remover is specially used for extracting broken taps from workpieces. It utilizes the electrical discharge machining (EDM) method to safely and effectively remove broken taps without damage to the workpiece.
SFX EDM broken tap remover features:
● Fast remove broken taps, drills, studs, drifts, screws, plug gauges, etc., without damaging the workpiece.
● Small size, lightweight, easy to carry; Easily processing on large or heavy work-pieces.
● Reset button; Auto feed; Depth setting(Stop at a specific depth); Alarm and auto retract.
● The working liquid is ordinary tap water.
● The working head is separated from the machine and can rotate in any direction.
● Work head increases vibration function, greatly improving the processing efficiency.
EDM broken tap removers can be used in industries such as automotive, aerospace, and general manufacturing where the extraction of broken taps is necessary. They can safely and accurately remove broken taps, saving time, and avoiding costly workpiece replacements.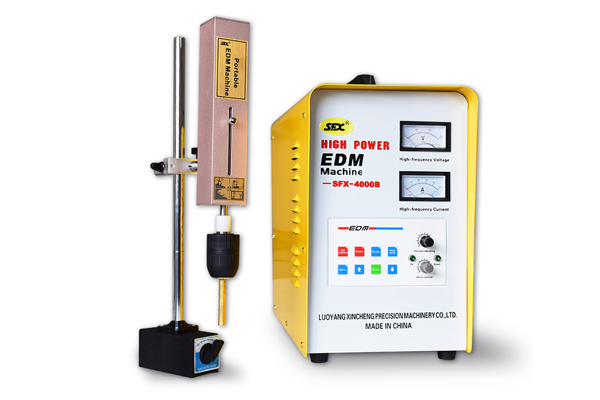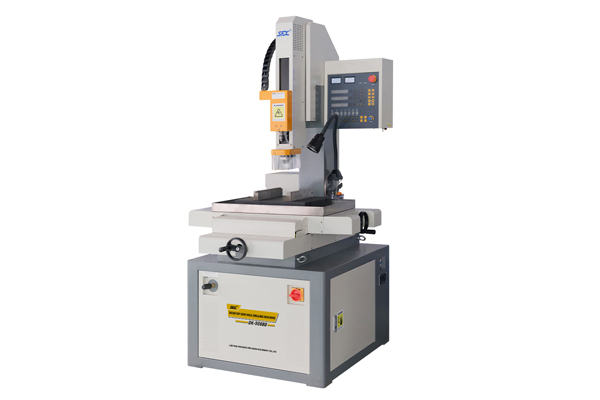 EDM Drilling Machine
EDM drilling machine is used for creating precise, deep holes in hard materials. It utilizes the electrical discharge machining process to create holes with high accuracy and minimal vibration.
SFX EDM drilling machine features:
● Perforation range 0.3-3.0mm
● Can set depth, one-key operation
● Expert database, polarity conversion, adaptive servo tracking
● Surface protection, automatically return to the workpiece surface after processing
The EDM drilling machines can be widely used for hole drilling in industries such as aerospace, automotive, mold-making, medical, and precision machining. They provide a reliable solution for creating deep, precise, and complex holes in hard and difficult-to-machine materials.
Your cart is currently empty.